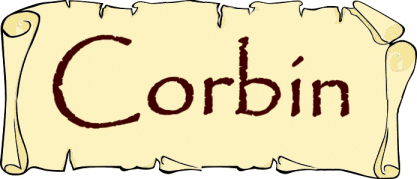 Jan Wolter, Valerie Mates,
Arlo Samuel Wolter Mates, and Kendra Lisa Mates Wolter
are pleased to announce
the arrival of
Corbin Frederic Wolter Mates
born at University of Michigan Hospital
February 19, 2008; 1:12 p.m.
6 pounds, 13 ounces; 19 3/4 inches
everybody is fine.
We chose the name Corbin because we like it.
The name Frederic is after Valerie's father, Frederic Mates.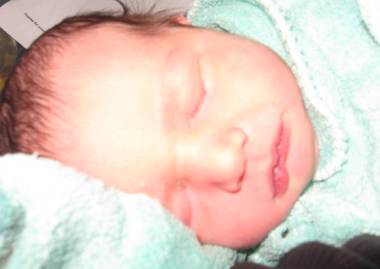 Corbin was planned to be a home birth like his older siblings, but I (Valerie) may have had a condition called Cholestasis of Pregnancy, so Corbin's birth was induced at the hospital at 37 1/2 weeks.
| | |
| --- | --- |
| Here is a link to photos from Corbin's first 11 weeks, made into a photo montage. Note that it does play music (hopefully fairly quiet music) while it displays the images. After you click on this link, I recommend clicking on the "view larger" link to see it: | Corbin's First 11 Weeks |